BLOG ENTRY #2
Living in my Manhattan
An essay of my luxurious dream
In New York, though I have never been there, life is luxuriously elegant. Everyone has everything. The gargantuan buildings, the famous boutiques, the prima-ala-mode pastry shops and the gorgeous, lovely streets of Manhattan: it was everything everyone has ever dreamt of. Life, for Mackie is about managing and setting goals, but this? This for me is my dream, my ultimate royal escapade from the dungeons of second-world living. I thirst for class, for dreamy luxury, for better and much and very much 'greener' pastures. It was the lifestyle that suits me; it was everything rich man can be. And by twenty eight, with my own company, I am proudly saying that I AM a resident of New York!
I woke up this morning with a thought: what would it be like to live like Mr. Big, or Aidan with a Carrie Bradshaw beside you? Or more importantly does the city really is a steamy place for Sex? The couture of the subject is elusive: Sex and the City. And no wonder why Candace Bushnell was so famous for it. She was the ultimate example of a socialite who is never afraid of believing the sex and romance of New York City. As for me, I am a hundred years behind bars locked on this second-world country.

So with my foot and sludge body, I went outside to the lobby to wake myself from a wonderful dream. I saw the old pieces of furniture and paint (that was never Ralph Lauren), the old lavatory sink in the C.R. all of this, of my everyday life living in Molave, all I could do is shut my eyes and dream of living in Manhattan. I have to escape as what escapist do, they escape from reality.
It funny to even think that for an eighteen year old teenager like me to dream about residing in New York City with a dash in my head. But I was lucky, very lucky though. Think about this: I am an undergrad for my major BS Chemical Engineering in the most prestigious University of the Philippines with an allowance of P10, 000 per month. What luxury could I get from that status? For an ideal, normal, average-looking fellow living in the dormitory I got an average of P6, 000 to P8, 000 monthly allowance ranges. These people do not have a laptop, they borrow books from other people, they resort to photocopiers and overnight borrows from the library. The still life I was facing was a dread and not a dream. It was dread not on my money but my reasonable conscience. I have tried to reassess my lifestyle and boom! It hit me like a bomb. It was a very extravagant lifestyle with a lot of impulse buying here and there.
A view from Vinzon's Rooftop

To tell you, my life has incredibly changed from old cranky boy next door to a classy bachelor wandering in the façade of Araneta and Makati. Yes, there I was holding my future with every misguided decision like eating a P100-cupcake instead of contributing to the recent organization fund drive, or a P500 for a cap instead of paying my monthly dues in time. For me, my life turned from a frugal dejected lifestyle to an impulsive-shopping-and-buying lifestyle. And it had never been better with new gadgets like a laptop to back every up. It made me feel dizzy.
You know what I hate about realizations like this is that it chops off part of my dream and it is a horrible reality check which I preferred to ignore for the last couple of months. Beside reality had never been that good, it was a pain in the ass. And as for everyone, I am proudly saying this: I am certainly a escapist from Manhattan embodied inside a good-looking Filipino Chinese guy with a buoy way overhead.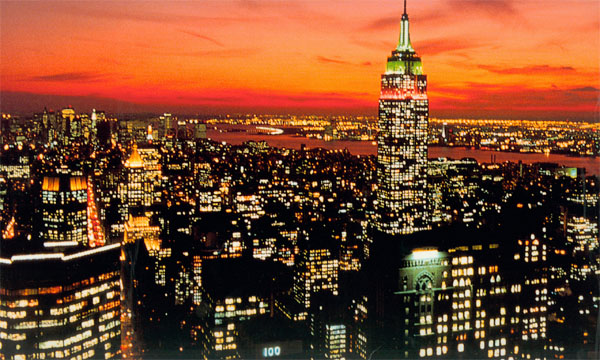 My Manhattan dream was enough to fill my empty and destructive thoughts about life here in the Philippines. I always consider myself a pessimist-nationalist-minimalist person with a sex life untapped. For the record, I am a very luxurious with it comes to sex.
But then I thought, if Manhattan is would be my reality, at that moment what would be my dream?