...a film critic we adore...
M
odern
f

ilm criticism would be impossible without Robin Wood.
A brilliant writer of cinema, a scholar of Hitchcock, and a revolutionary film critic of the 60s. If there is a religion called Film Criticism, and if this religion is founded by passion, he was one of the gods many modern critics praises. And the other gods would be
Andre Bazin
and
Andrew Sarris
. One thing in common with these virtuoso film critics is
the Auteur and the establishment of Auteur Theory per se
. We cannot ignore Robin Wood's monumental book
Hitchcock's Films
(1964), for when one reads "Hitchcock as auteur" on a film journal or a film book, this was always referenced as a footnote or part of an end note. As Bordwell wraps it:
"...

Hitchcock's Films

(1965),

Howard Hawks

(1968), and

Ingmar Bergman

(1969), ... [and] monographs on Penn (1970) and Ray's Apu Trilogy (1971) ... showed, in incisive detail, what most auteur criticism simply proclaimed: great directors expressed their personal vision of life in and through cinema. Wood showed, scene by scene and sometimes shot by shot, that movies harbored layers of feeling and implication in their finest grain of detail. Without fanfare he introduced "close reading" to film criticism... he took cinema as seriously as did critics of art or music or literature."

(here)

I sat on my chair reading Girish's blog shocket in disbelief, a total loss with a compounding feeling of despair. I sighed, and like most of my reaction to famous film people who passed away, I said to myself:
"Life goes on!"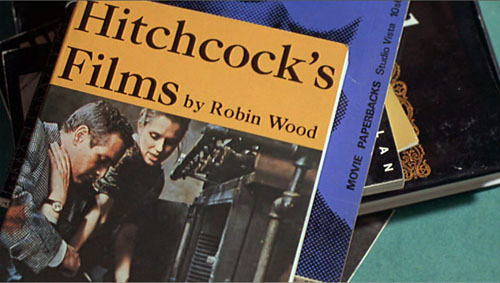 News Release of Wood's death
Wood's CineACTION!
Girish Shambu on Wood
David Bordwell's
Biography At Cinemonkey
Ciao!
***